Description
Advanced Macrobiotic Course – On-site AND Online
Deepen your practice, enhance your career or start your path to feeling great, looking vibrant and experiencing greater mental clarity! We show you how in our comprehensive year-long Advanced Macrobiotic Course program.
Taught by world-renowned teachers & counselors Denny & Susan Waxman along with the esteemed faculty of SHI, you get the benefits of over 6 decades of experience in all areas of macrobiotic practice and teaching packed into one comprehensive program!
Program Outline:
The Advanced Macrobiotic Course features 11 ONLINE pre-recorded video modules and (optional) additional ON-SITE training!
Watch lectures, cooking and massage demonstrations AND MORE in the comfort of your own home! Follow along, take notes and join us for monthly conference calls to discuss what you've learned. Take it a step further by participating in our two hands-on sessions.
The Advanced Macrobiotic Course program features 11 topic-themed modules to deepen your understanding of:
Macrobiotic Philosophy and Theory
Healthy & Delicious Cooking
Oriental Diagnosis
Health Care
Shiatsu Massage & Mindful Lifestyle Practices
Can't take the whole program? Choose from any of the 11 modules that interest you, available any time ONLINE!
Costs & Additional Information:
Call 215.238.9212 or e-mail info@shimacrobiotics.org for more information.
Advanced Macrobiotic Course Residential ON-SITE Sessions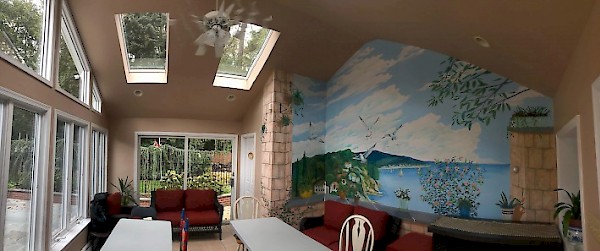 These 10 days feature the arts of diagnosis, shiatsu, do-in, macrobiotic remedies and cooking techniques, plus delicious meals!  Join us in Philadelphia to meet and practice with other members of our great macrobiotic community, to further your understanding and become certified to guide the health of others with non-life-threatening illnesses.
Click here for details and to register now! (May 29 - June 2, 2019 and September 4 - 8, 2019)
LANGUAGE: English
DATES: On Demand
DURATION: 1-Year
COST: Check www.shimacrobiotics.org
LOCATION: Available Online, & On Site
CONTACT:
https://shimacrobiotics.org/product/advanced-macrobiotic-course/​ 
No prior experience needed