Articles
True love exists in freedom, in knowing how to listen, in accompanying without command, in supporting without charging, in simply being there.
Macrobiotics is a way of life that guides one's choices in nutrition, activity and lifestyle.
It is a system of principles and practices of harmony to benefit the body, mind, and planet.
The word "macrobiotics" originates from the ancient Greek — Macro meaning "large" or "long", and Bios meaning "life" or "way of living".
This is the definition of Macrobiotics agreed upon by 45 Macrobiotic teachers from several countries, in November 2017 at the International Macrobiotics Conference held in Berlin. And this is where I want to start talking to you about this life orientation proposal which hardly leaves us indifferent due to its sagacity, topicality and the growing importance of its premises.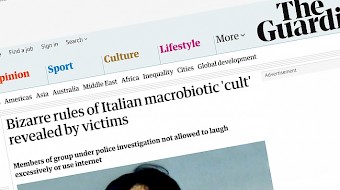 Freedom and individual responsibility are the basis of Macrobiotics, and for that reason, everything that is said about the crimes of Mario Pianesi excludes him from Macrobiotics, even though he may advocate himself as being some kind of "supreme Macrobiotics' Messenger".